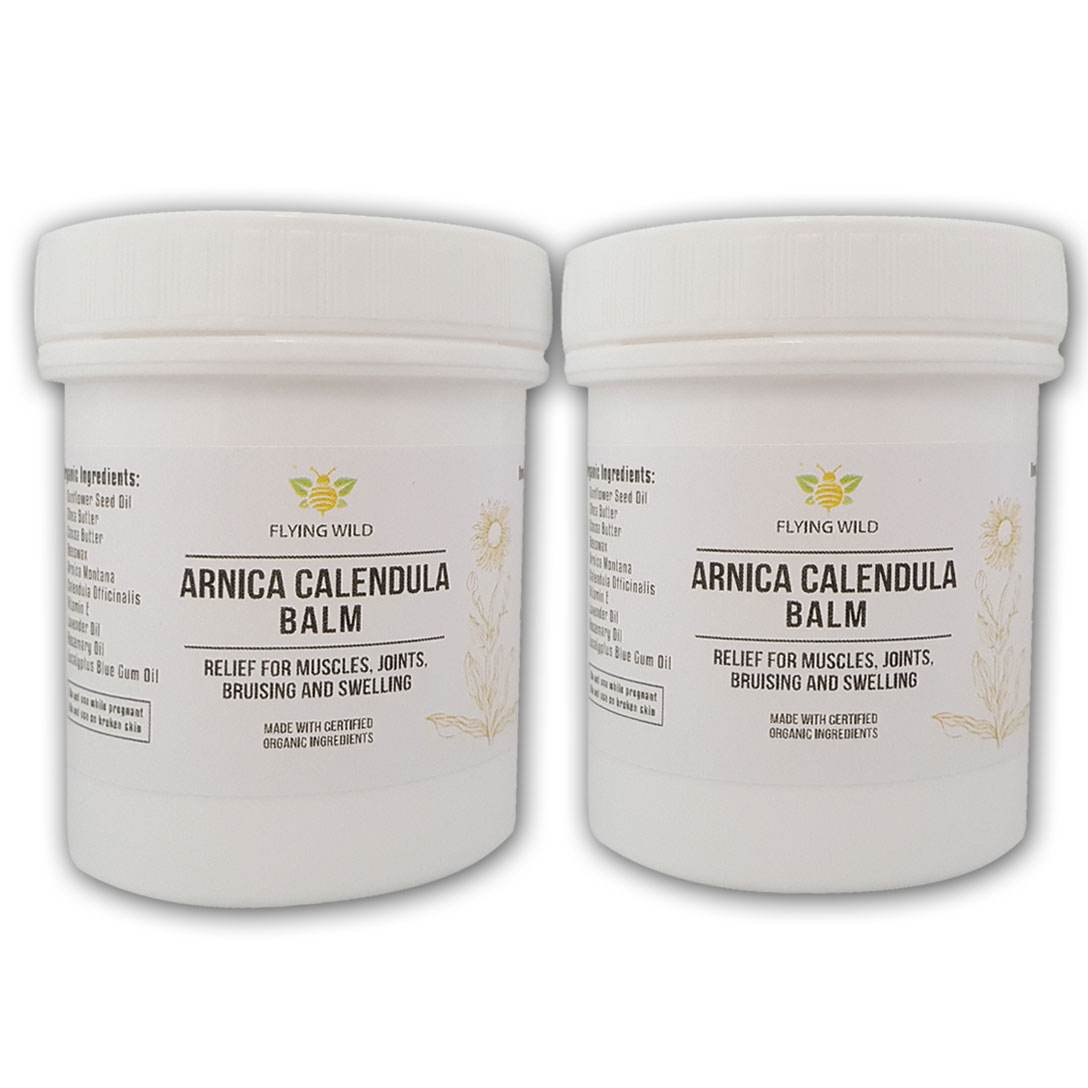 Organic Arnica Calendula Balm Introductory Duo-Pack 25% Discount
€ 21.75 incl. tax*
Try the new Arnica Calendula Balm with this fantastic duo-pack special offer and receive a 25% discount.
Normally priced at 29 Euro this duo-pack is available for 21.75 (incl. VAT) Euro.
This organic balm has been formulated, developed and tested with practising massage therapists. It has been specially formulated to :
Support muscle recovery and relieve sore muscles

Aid massage efficacy as a post-treatment balm

Relieve bruises, swelling, sprains and strains
Arnica reduces inflammation, bruising and swelling while giving a pain relieving effect. Calendula reduces inflammation and stimulates healing.
Usage:
Massage a small amount of the Arnica balm into the affected area 3-4 times a day. The balm is an oil based product designed to be absorbed into the skin quickly when used in small amounts.
Arnica should not be used on broken skin, when pregnant or when breastfeeding.

Certified Organic Ingredients:
Sunflower Seed Oil, Shea Butter, Cocoa Butter, Beeswax, Arnica Montana, Calendula Officinalis, Vitamin E, Lavender Oil, Rosemary Oil, Eucalyptus Blue Gum Oil
Free EU Shipping
* Based on residence in Ireland. Tax rates for other countries will be calculated at the checkout. Price exclusive of tax: € 17.68.