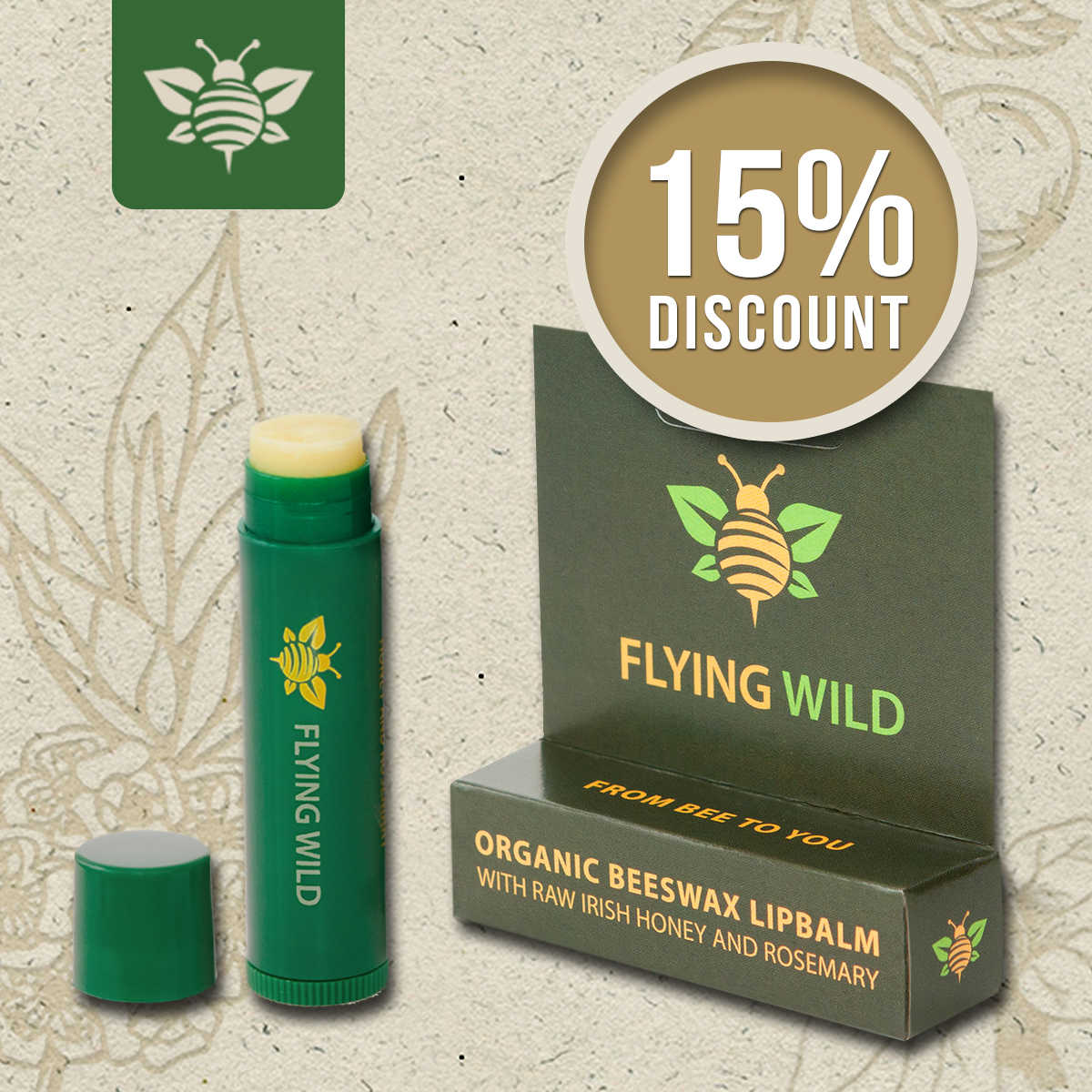 Organic Beeswax Lip Balm with Rosemary and Raw Honey 5-Pack Special Offer 15% Discount
€ 14.85 incl. tax*
"I order the organic Beeswax with Rosemary and Honey lipbalm for my daughter. She sufferers with a skin condition that means she gets extremely dry lips resulting in a rash around her mouth. This lipbalm has literally been the only thing to put everything right and we have tried every kind of expensive cream and balm out there. I could not be happier with the result."
Protect your lips with my award winning organic lip balm this winter for 15% less* when you order this 5-pack of balms.

With this order you will receive 5 x 5g tubes of lip balm - saving you 2.60 Euro.

This delicious organic balm has a creamy texture that is soft on your lips and is made from 100% natural ingredients. The balm is long lasting and protecting. It contains deep moisturising grapeseed oil, protecting beeswax, healing and humectifying raw honey, tingling and stimulating essential oil of rosemary and anti-oxidising vitamin E. It is free from irritating chemicals and will leave your lips feeling renewed, healthy and protected.
Rosemary helps stimulate cell renewal and promotes healing - all the while infusing your lips with moisture, improving circulation and maintaining oil balance.

Flying Wild organic lipbalm is handmade in Ballinderry, Ireland.
From Bee To You
Ingredients: organic grapeseed oil, organic beeswax, raw honey, organic oil of rosemary, vitamin E
FREE SHIPPING
*discount calculated on price net of VAT

* Based on residence in Ireland. Tax rates for other countries will be calculated at the checkout. Price exclusive of tax: € 12.07.